All time posting legend
Posts: 5233
Joined: Thu Feb 03, 2011 4:58 pm
x 228
x 8307
---

Tired of Ads? Login!
Established Member
Posts: 89
Joined: Tue Mar 01, 2011 4:41 pm
x 95
x 1
Many thanks boxxman I do adore Eilidh
---
Site Admin
Posts: 8332
Joined: Wed Feb 02, 2011 9:30 pm
Location: TS Celebs, of course
x 669
x 5574
Please do not post my work anywhere else, its TSCelebs exclusive!
---
All time posting legend
Posts: 3203
Joined: Sat Jan 25, 2014 11:00 am
x 1
x 4829
Here are some photos of Eilidh presenting BBC's coverage of golf's first major tournament, the US Masters on Sunday 8th April 2018: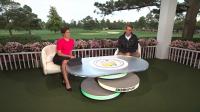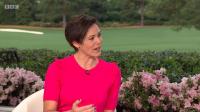 Also a rare treat as Eilidh gave us a flash of legs which are very sexy by the way, love to see it more often

Last edited by
Ryanlcfc3
on Mon Apr 30, 2018 2:52 pm, edited 1 time in total.
---
All time posting legend
Posts: 33260
Joined: Thu Feb 03, 2011 1:27 am
Location: London
x 2382
x 64783
LIKE WHAT I POST? CLICK ON THE HEART BUTTON.
---

Tired of Ads? Login!
All time posting legend
Posts: 3203
Joined: Sat Jan 25, 2014 11:00 am
x 1
x 4829
Here are some photos of Eilidh presenting BBC's The Women's Football Show on Sunday 9th September 2018:
---
Posting God
Posts: 2306
Joined: Thu Feb 03, 2011 12:48 am
x 1045
x 3066
9th September 2018
HD Video
Depositfiles - 1080i MPEG-4 HD 2:32 115mb
Taking a short break from capping, will be back soon

---
Monster Member
Posts: 327
Joined: Thu Feb 03, 2011 4:44 pm
x 722
x 191
Many thanks, beautiful lady
---
Who is online
Users browsing this forum: No registered users and 2 guests