Posted by Snoop on Superiorpics forum, it tells you all you need to know. Please ignore the list of hosts as it is only there for a guide, you should refer to our own host list.
PLEASE NOTE THAT THIS MAY BE A LITTLE OUT OF DATE NOW BUT IT WILL GIVE YOU A ROUGH IDEA UNTILL A NEW UPDATED VERSION IS DONE.
Image & Video posting guide - How to post images as thumbnails and correctly post videos
**HOW TO UPLOAD IMAGES**
First of all please note that the only image hosting sites that can be used here on SuperiorPics are:
http://www.Imageshack.us
(Handles files up to 3mb in size)
http://www.radikal.ru
(Handles files up to 10Mb in size)
http://www.imagebam.com
(Handles files up to 3Mb in size)
Also images must have the .jpg extension rather than .jpeg . Our forum software does not support .jpeg and as a result any posts made using that extension will come out as broken image code.
Image Thumbnail Tutorial:
SIMPLE INSTRUCTIONS
1. Locate the pictures that you want to post on your hard drive.
2. Go to one of the approved imagehost sites then find "Browse" or "Upload" if the Browse is not there. Find the pictures that you want to post and then press 'upload'.
3. Copy the "thumbnail forum" code or "BB code" or a similar named code
It will look similar to this
Code: Select all
 
[URL=http://imagehost.com/picture.jpg][IMG]http://imagehost.com/picturethumb.jpg[/IMG][/URL]
4. Find the section of the forum that the celebrity that you wish to post belongs in such as Actresses A-F or Singers/Musicians etc (If you are unsure about which section someone belongs in, please contact a moderator and we will help you out). When you have have found the correct section press the "Post" button in the top right corner of the page then paste your thumbnail code into the post box area.
5. Make sure to check "I want to preview my post" above the "Continue" button. Press Continue if you are sure the thumbnails will work. If you are including a video please make sure to add the video icon
by clicking the box to the left of it and also add as much information into your thread title as possible such as 'Celeb Name - Event - Location - Date - Image size (UHQ/HQ/MQ/LQ)'.
6. Congratulations if you posted them correctly! :thumb: If not follow the detailed tutorial below.
----------
DETAILED TUTURIAL
1. STEP ONE
Find the picture or pictures that you want to share with the forum. You may have found pictures surfing the web or you may have created some pictures by scanning or video capping something.
SAVE THE PICTURES TO YOUR COMPUTER!
A word about picture formats. The preferred format for pictures is JPG. BMP and PNG formats, while they can be used create much larger file sizes. GIFs can only be used if you have an animated one and we suggest using Tinypic.com for hosting .gifs. Note that this host can only be used for .gifs as they do not support the thumbnail feature.
This is a small preview of the picture that will be used throughout this tutorial (Hilary Duff)
2. STEP TWO
Select your Image hosting service from the list above (or located in Rule 5). The image hosting service will provide the code that will be needed for posting the thumbnailed pictures on the forum.
You MUST use one of the sites listed within Rule 5 or else your post will likely be deleted and a warning message may be issued.
The two most commonly used image hosting sites on this forum are:
Imageshack
and
ImageVenue
All of the approved imagehosts allow many common picture file types especially JPG and GIF.
They also all have varying file size limits. For example for
Imageshack
&
ImageVenue
have a file size limit of 3 Mb per picture. But sites such as
http://www.radikal.ru
have a limit of 10mb per picture and
http://www.supload.com
has unlimited space

oo:
Please note that Imagevenue and Imagebam require you to select the type of content that is contained in your image. 'ADULT' or 'FAMILY' are the choices in the drop down box but as this forum does not allow nudity you MUST select the 'FAMILY' option. With Imagebam you need to select 'scaled to 180x180' from the
thumbnail form
box to make sure that the thumbnail shows up correctly and doesn't appear as a square shaped thumbnail.
Some of the sites also have a feature for batch uploading (uploading multiple pictures at once) such as
Imageshack's Toolbar
which lets you "drag-and-drop" multiple pics to upload (though you may have to register).
Once you have chosen an imagehost look for a "BROWSE" button. If not found then look for an "Upload" link which may lead you to the "browse" button page
Locate your picture(s) from your hard drive. Press "Open" when you have found it.
Press "UPLOAD" or "HOST IT" or similar button after you have found your pics.
[image]
http://img248.imageshack.us/img248/9866 ... lesyw8.jpg
[/image]
3. STEP THREE
COPY the "thumbnail forum" code, "BB code", "UBBcode" or a similar named code
These are samples of the code link pages that are returned by the imagehosts (the area highlighted in blue is the code that you need to use on this forum)(Press F5 to refresh the page if any of these images do not load up as full size):
Imageshack:
Imagevenue:
Imagebam:
Paintedover:
Radikal.ru:
Supload:
4. STEP FOUR
At the top right hand corner of the forum click on the "Post" button. Paste your thumbnail code into the post box area.
It is not necessary to use any other tags or "Instant UBB Code". Simply copy your given code and paste.
It will look like this depending on the number of pictures that you want to post:
or
Just make sure that there is a space between each individual thumbnail code. It will look much neater and easier to view if you post multiple pictures. Simply press 'space bar' between each image to get a space.
If Successful your thumbnail should show up like this (I've uploaded it to multiple imagehosts for comparison):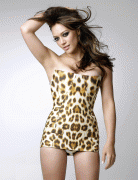 5. STEP FIVE
Make sure to check "I want to preview my post" above the "Continue" button. Press Continue if you are sure the thumbnails will work.
6. STEP SIX
Congratulations if you posted them correctly! If not make sure you pasted the correct UBB code.
Some tips on making your post look good:
After you have pasted a line of code for your picture hit the space bar before you paste the next line of code. Then you will have your pictures tiled horizontally so people won't have to scroll up and down. If you have lots of pictures group them in groups of 5 or 6 by hitting the enter key between groups. Make sure you look carefully at the preview of your post before submitting it to make sure it looks good and all of your links are loading.
*credit to JT for the original SP thumbnail guide that this revised version was based on
--------
**HOW TO UPLOAD IMAGES USING AN UPLOAD PROGRAM**
If you are uploading multiple images (or even just 1 or 2) it is a lot quicker and easier to use an upload program rather than visiting the imagehost sites themselves. There are many different programs available but 2 of the most popular are PicUp and IIIUploader and I will be showing you how to use them in the guide below. These programs also support most of the hosts on our approved imagehost list and also give you the option of 'SAFE/FAMILY' or 'ADULT' uploads (you MUST use 'SAFE/FAMILY' on this forum though).
First of all you must have
Microsoft .NET Framework Version 2.0
installed on your PC.
PicUp
We'll start with PicUp and you can download it here:
PicUp
or
PicUp(English language version on Rapidshare)
When you are ready to upload, simply select an imagehost from the drop down menu.
Now you need to find the images on your computer and drag them into PicUp and it will look like this:
Click on 'Start Upload' when you are ready.
When your images have been uploaded successfully you will see this screen on PicUp (at this stage you can untick the 'centre posting' box in the top left corner of PicUp as it is not supported by our current forum software) :
If you left click on the 'clipboard' button your image codes will be copied and you can now right click and 'paste' to copy the code into your thread on the forum. They will automatically have the spaces added in between each image and will look something like this:
You can now add your thread title and click 'Ok Submit'. congratulations, you have created your first thread using PicUp :thumb:
IIIUploader
First of all download IIIUploader from one of these links:
IIIUploader V 1.9.0 - Rapidshare
,
IIIUploader V 1.9.0 - Sendspace
or
IIIUploader V 1.9.0 - Mediafire
As with PicUp when you are ready to start uploading select an image host from the drop down menu:
Then simply drag and drop your images into the blank area in the middle of the program (make sure your images are set to 'SAFE' content, which is the default setting) and then you can name the set of images if you want to . The great thing about IIIUploader is that you can upload multiple image sets at the same time and when the links are ready each set will be displayed seperately under the name that you have given it.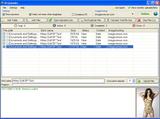 When the images have finished uploading you will see a screen like this:
Left click on the blue text (the name that you have given your image set) and the image code will be copied across. When you right click you will be able to 'Paste' the image code into your new thread on the forum:
When you are finished and have given your thread a title which includes the celebrities name/names, location/event/date (if possible) then click 'OK, Submit' and you will have successfully created a thread using IIIUploader :thumb:
=========================
**HOW TO CORRECTLY POST VIDEOS ON SUPERIORPICS**
There are lots of different video hosts that you can use but we recommend that you use one of the following:
http://www.rapidshare.com
(200mb file size limit)
http://www.sendspace.com
(300mb file size limit)
http://www.mediafire.com
(100mb file size limit)
http://www.megaupload.com
(1024mb file size limit)
Uploading to all of these hosts is straight forward as you only have to click on the 'Browse' button and then select your video and then click on 'Upload'.
*Creating preview sheets and screencaps for your videos*
When posting videos you are required to post some screen captures and/or a preview sheet to let other members know what your video contains before they download it.
Part 1 - How to make screen captures from a video
There are lots of programs that you can use to do this and I personally use Intervideo WinDVD. WinDVD isn't a free program but most PC's usually already have either it or PowerDVD installed when you buy them. If you are lucky enough to already have either of these programs then you can take screen captures by pressing 'P' in WinDVD or 'C' in PowerDVD.
If you don't have either of those programs you can use either VLC Player or Media Player Classic which are both free and you can get them from the following links:
VLC Player
,
Media Player Classic
With VLC Player you need to open the video and when you are at the section that you'd like a screen capture of, click on 'video' at the top and then scroll down to 'snapshot' . This will save the screen capture to the area that you have selected on your computer. To change the area that the screen capture is saved to click on 'Settings'>'Preferences'>'Video' and change the 'video snapshot directory' to where you want it to be. You can also change the snapshot format here and you should have it set to .jpg.
examples of screen captures made using VLC Player (Hayden Panettiere in
Heroes
) :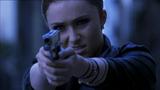 Taking screen captures with Media Player Classic is similar except that you need to click on 'File' at the top of the program and then 'save image'
examples of screen captures made with Media Player Classic (Girls Aloud) :
Part 2 - How to make a preview sheet from a video
Many people that post videos on Superiorpics include a preview sheet and these are useful as they show exactly what is in the video and they also give you other details such as video file size, resolution and video duration.
You can use Media Player Classic to make this and all that you need to do is start playing your video and click on 'File' at the top of the program and then 'Save Thumbnails'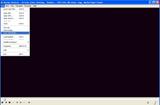 You will then see something similar to the image below and you can adjust the size and amount of images in your preview sheet from here
example of preview sheet made with Media Player Classic:
------
Now you need to upload the images that you have created and put them into a new thread along with your video link and they should look something like this:
http://forums.superiorpics.com/ubbthrea ... 1056642667
Now all that you need to do is name your thread (with as much information in the title as possible)