Such sad recent news about her health issue. Used to be one of my favourites but then she disappeared and now the reason is known.
https://www.google.co.uk/url?sa=t&sourc ... VDN7zgY2Qn
All you can do is wish her the best of luck in these difficult times.
These capped from her appearance on Breakfast this morning. She continues to look wonderful.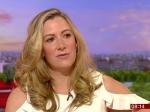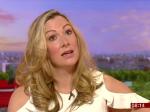 HH